Our customers say that it's rare for people to be truly excited about ironmongery – but we are! We know the impact that high-quality ironmongery can make to the finish of a project and we want to help our customers to achieve the best possible outcome, both from a design perspective and functionality.
Oxford Ironmongery was established in 1979. Our founder set high standards for the business and 44 years on, we continue to work to these standards.
We are fully accredited by the Guild of Architectural Ironmongers, and our qualified Architectural Ironmonger will provide you with advice and guidance whether your project is large or small, residential or commercial, to ensure that you achieve the right solution for your needs.
Our close working relationships with the very best manufacturers across the globe, gives you access to an extensive range of the highest quality products, along with insight to support your decision making.
INHOUSE ADVICE FROM OUR ARCHITECTURAL IRONMONGER
After joining Oxford Ironmongery as an enthusiastic Apprentice in 2009, Chantelle, working with our highly experienced, previous Director, Julian Newman, learned about every aspect of the business from bottom to top. Chantelle has Architectural Diplomas to the highest level, DipGAI. This knowledge, combined with a good eye for design, and an unparalleled passion for ironmongery means that Chantelle's contribution to each client project, large or small, brings exceptional results.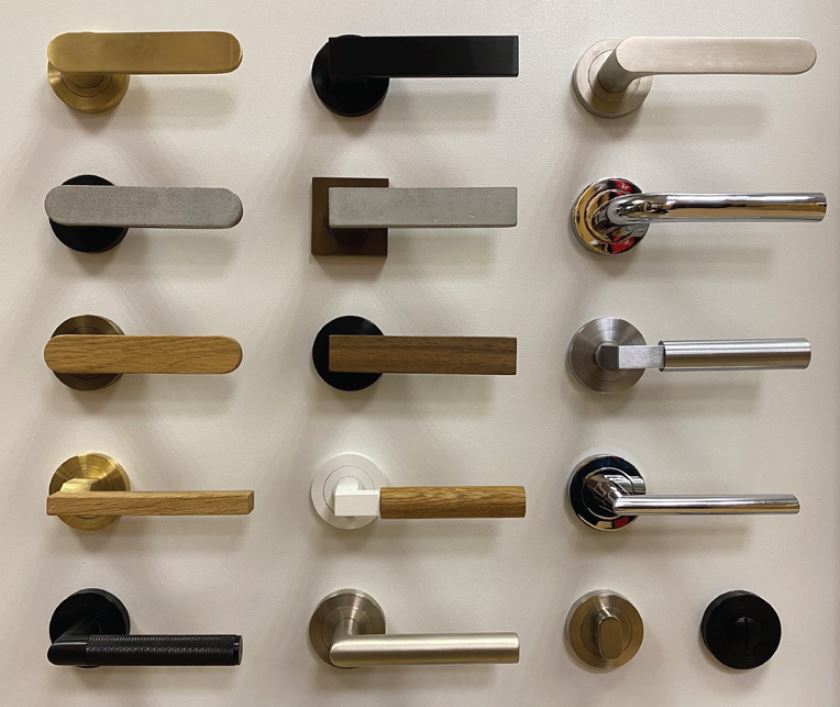 WORKING WITH LEADING MANUFACTURERS
We pride ourselves on supporting the very best of British manufacturing, and some of the finest European designers
and manufacturers. Our extensive knowledge of these manufacturers and their products means that we can help to
make product selection a less arduous task.